Sécurité des travailleurs
Cas d'étude

: The Alex
Lorsque The Alex a commencé à chercher un partenaire réseau fiable il y a environ cinq ans, TELUS a proposé la suite de solutions de sécurité mobile d'Aware360. The Alex s'est rapidement rendu compte qu'en plus de la force du réseau, les solutions de rechange d'Aware360 correspondaient exactement à ce qu'il recherchait.
Remplissez le formulaire pour obtenir le PDF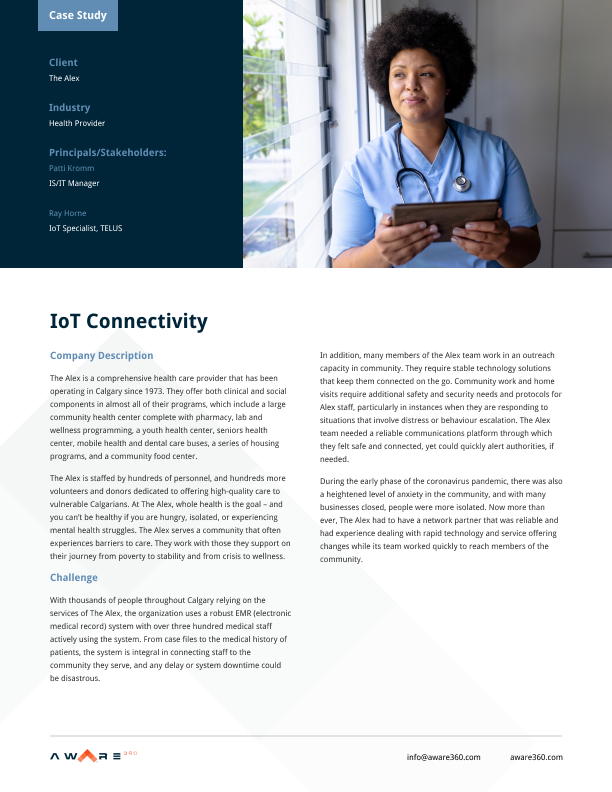 Benefices de The Alex & Aware360

:
Alertes d'urgence pour aider les travailleurs et les premiers intervenants
Réduction des risques sociaux
Accès rapide aux données médicales et historiques des citoyens
Et encore plus...